Forum: Streamlining Biologics Production
10 November, 2021


10:30am New Delhi | 1:00pm Singapore | 2:00pm Japan | 4:00pm Sydney



Listen to our expert panel discuss technologies and strategies for streamlining biopharmaceuticals production - in particular, the panelists will multi-attribute methods. This page will be updated regularly with details of new participants.
Invited panellists for this forum include:

Prof. Jonathan Bones
NIBRT, Ireland


Greg Pino
PAT Specialist, Takeda


Jared Auclair
Northeastern University, USA

Richard Rogers - Head of Process Analytics
Umoja Biopharma, USA

全てのeConferenceとフォーラムで、日本語字幕をご利用いただけます。

모든 온라인 컨퍼런스 및 포럼에는 한국어 자막이 제공됩니다.

線上論壇及圓桌論壇講師將以英文簡報,並有繁體中文字幕。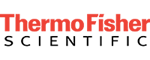 The eConference and discussion forums were produced in collaboration with Thermo Fisher Scientific. The presentations are free to access - to register to view this series of online talks and forums complete the form right.

By clicking the 'Register to attend live event' button, you submit your information to the event organizer, who will use it to communicate with you regarding this event and their other services.